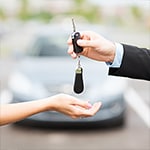 Shopping for a used car can be a lot of fun. Visiting a showroom in Springfield to check out the offerings is enjoyable. There's still work to do, though. You should determine the reliability and other positive features associated with a particular model. And why not look at some of the upgrades made from the different years?
Before you do anything, however, make sure to consider those models you can afford. Remember, ownership comes with expenses beyond paying for the car. And the showroom car ever in an accident? You'll need to review the car history report to know for sure.
The time eventually comes to but. If you want to negotiate a final purchase price, brush up on your skills. Be professional when doing so to make everything productive.
A test drive becomes one of the best ways to figure out whether you like the car. At Susan's Auto Mall, we want to help you try out a vehicle you like.